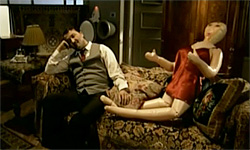 A lonely man lives in his cozy apartment, disturbed only by an endless train rattling in front of his window. He spends the days in his workplace, and gets everything he may need in the night. Until some strange incidents derail the routine. The story ...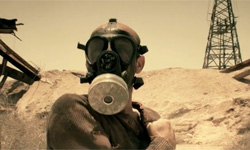 In the aftermath of an apocalypse, a man's tragic loss leads him to an unequivocal decision. Directed by Dan Sachar / Israel / 2009
A spaceman's journey culminates in a return to an Earth where he finds that the son he left as a boy is now older than he is. Focussing on lost time, this is a heartrending account, and a beautifully shot addition to the series. A part ...